Chandeliers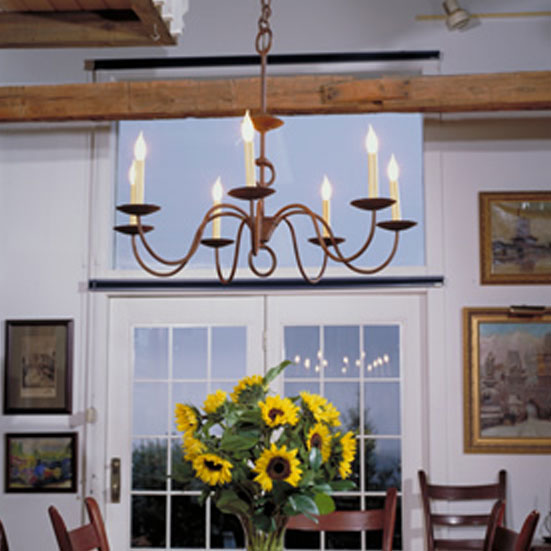 One of our lighter, more delicate chandeliers, La Roue features a graceful profile that is suitable for smaller spaces such as breakfast nooks or country kitchens. In the 12 or 16 candle 2 tier style, simple country is transformed into elegance. The arms are also available in 3/8" rod diameters for a more substantial look.
La Roue
7 Candle Circular
Model: 403 3/8" Arms
dia x ht: 33" x 25"
chain: 18"
sleeve: 5"
Available accessories include Bees Wax Candle Sleeves and Parchment Shades.
---
---
Studio Steel Lighting
860-868-7305
Copyright 2017 Studio Steel